Introduction
If you are familiar with the world-renowned innovation of Bubble Wrap®; you may have heard of SealedAir, who were established from this invention. Consequently, it is no surprise that today they are an industry leading packaging company with a 50-year history of innovations.
The Drive for Sustainability 
The government recently passed an environmental bill in November 2021, which required plastic manufacturers to denote recycling capabilities on their materials. Putting a sudden pressure on them to be more environmentally conscious.
A 'plastic tax' is also being introduced for plastic materials that are not made using at least 30% recycled plastic – this is making some businesses re-think how they can manufacture more green materials, which alone can be a costly exercise.
For SealedAir, they must be the front runners for sustainable packaging to guarantee progress towards their pledge to "eliminate plastic waste by 2025".
What We Could Do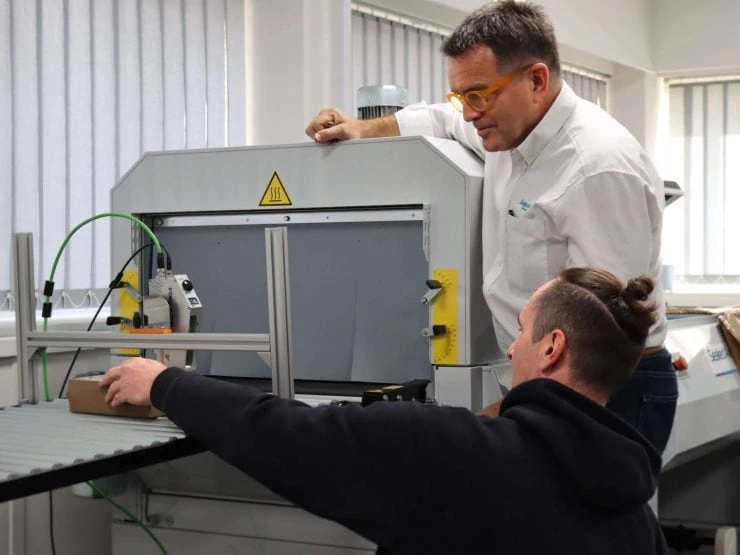 SealedAir are working alongside the OPRL initiative to print information relating to the recycling properties of the materials used by their sealing/wrapping machines. What is key, is that the way in which information is directly printed on their materials, does not affect the sustainability of the product itself.
Sustainability drives their business, meaning these values are at the forefront of their product developments. Rotech share similar beliefs, so when SealedAir approached us with an exciting opportunity to collaborate, it was obvious how we could help.
Rotech's Thermal Inkjet printers are compact, in-expensive, and produce clean prints, making it an ideal candidate for late-stage customisation of products. The benefit of this is that we could install a printer almost anywhere on their machinery, coding at the final stage of production so that their customers avoid costly stock holding of different printed variants.
SealedAirs' expansive client base range from manufacturers of advent calendars to lottery tickets. Hence, it was imperative that our printer could adapt to a diverse range of environments, huge variations in packaging needs, and a range of printing requirements such as company logo's, batch details and even date codes straight on to the films.
The Big Day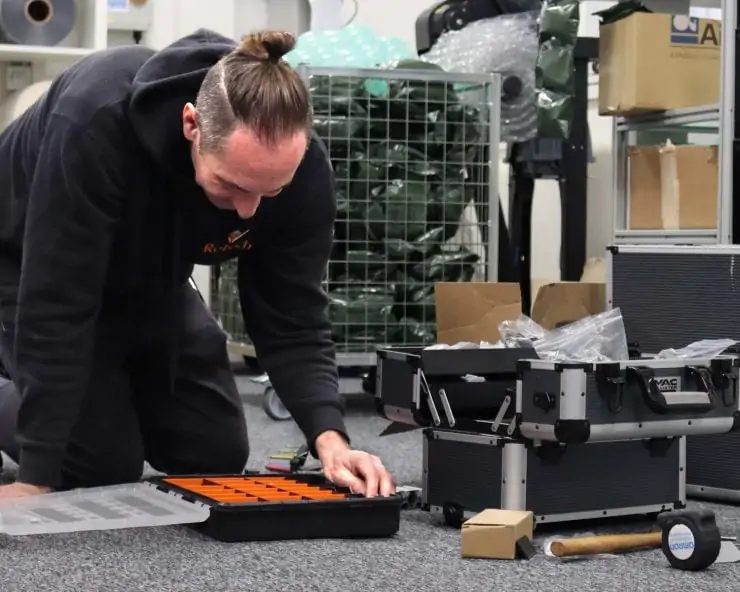 This November, we visited their impressive site in Kettering, to show them how an Integra One Thermal Inkjet printer was more than capable of fulfilling the task put to us. The day started with a swift install by one of our service engineers, integrating it directly on to the SealedAir machinery. Giving us time to run samples to demonstrate the technology in action, creating undeniably positive results.
The printer's intuitive software, and user-friendly design means that after installation it is maintenance-free and proven to integrate into varied production lines.
The versatility of the printer accommodates both porous and non-porous substrates and dries rapidly. It effortlessly added crisp, high-resolution text to a variety of SealedAir's wrap films, including StealthWrap, MHT & CT film, all of which passed our renowned smudge tests.
The Results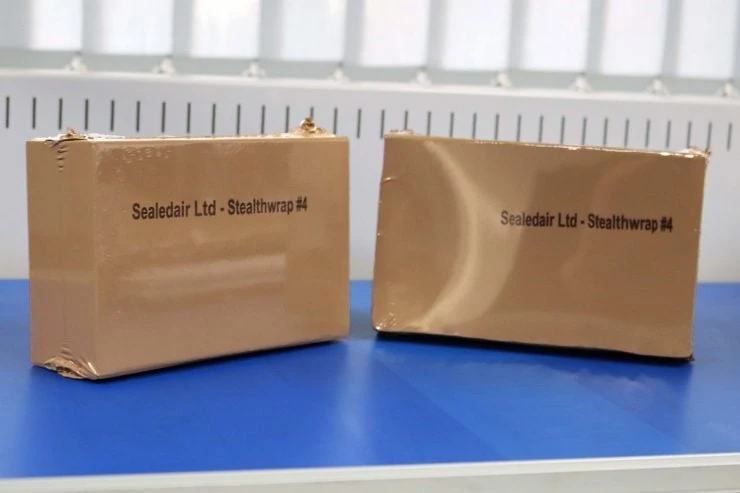 After a successful visit, we left the premises feeling satisfied that we had provided a solution fit for SealedAirs' requirements.
Hope Jones, a new employee to Rotech, who joined one of our UK-based service engineers on the visit "found it a brilliant experience to see a live installation and to interact with one of Rotech's many big clients."