Yorkshire butcher and meat supplier Sykes House Farm no longer has any worries about incorrect date codes after replacing a manual hand-stamping operation with an RF-Lite offline thermal inkjet coder from Rotech.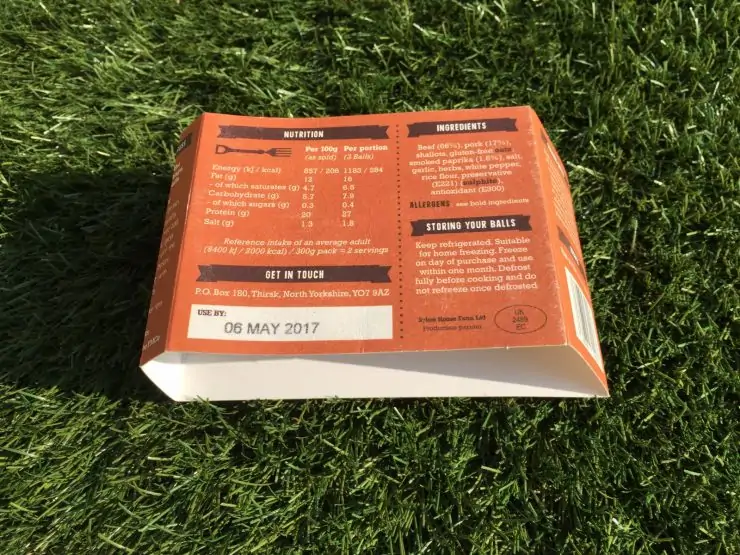 In the 1960s, an increasingly tough farming industry led livestock farmer Martin Smith and his father to look at diversification. The Wetherby farm gradually established itself as a catering butcher and Sykes House Farm is now one of the best known meat suppliers in Yorkshire, enjoying strong relationships with restaurants, hotels, pubs, schools and care homes. In recent years, the family butcher has also branched out into retail, supplying the major multiples with meat products such as sausages and burgers for sale under various brands.
Originally, the company was hand-stamping date codes onto sleeves destined for retailers. This was not only a time- and labour-intensive process, but also one that was open to human error.
Searching for a solution
A date coding error that resulted in a costly product recall was the catalyst for Sykes House Farm to search for a more reliable sleeve coding solution for their packs of sausages, bacon and burgers.
"We wanted to remove the margin for human error with a machine on which the codes are generated via software, whilst at the same time increasing the speed of the coding operation to keep pace with our growing retail business," says Robert Smith, managing director of the third generation family business.
But finding the right coder was far less straightforward than he expected.
"A lot of companies use online ink jet coders to apply date codes. We couldn't do that because with each order, the design of the sleeve is different and the coding area is in a different position. On bacon, for example, the use-by date tends to be on the back of the pack whereas on sausages it is usually on the front of the pack," explains Robert.
After a two year search, which resulted in just one "astronomical" quote, in 2016, Sykes House Farm finally found Rotech, a Hertfordshire specialist in coding, marking and feeding systems. Rotech's recommendation – the RF Lite – came in at a far more realistic £7000, supplied complete with a thermal inkjet printer.
"From then on, it was pretty straightforward. We told Rotech what we wanted and sent them samples of our sleeves; they then came up with a solution – the RF Lite – and offered us a free on-site demonstration," recalls Robert.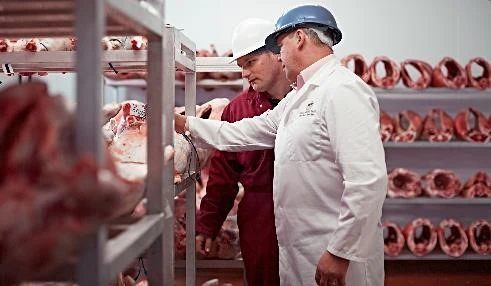 Cost-effective food sleeve coding system
The RF-Lite is an entry-level carton and sleeve coding system that is ideal for food packers and processors who are looking to make the step-up from a manual coding operation.
"In developing the RF Lite, we were effectively realising our dream of driving the cost out of offline coding, without driving out the quality. We wanted to build a coder that was easy to buy, easy to set up and easy to use, bringing the benefits of automated marking within the reach of smaller food manufacturers for the first time," says Richard Pether, director of Rotech.
The RF Lite takes flat cardboard sleeves or cartons from a hopper, feeds them through a printer so they can be coded, and stacks them again ready for use.
Robert says he liked the fact the coder was "relatively simple, which meant there wasn't much to go wrong".
Flexibility is key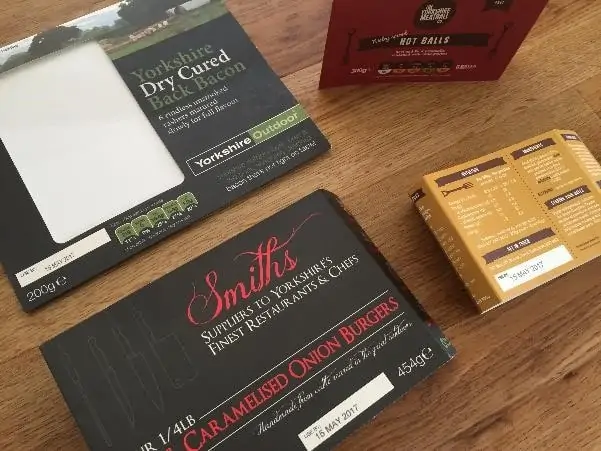 Also important to Sykes House Farm was the system's ability to code anywhere on the sleeve and for the position of the code to be varied with each run. The RF Lite can also handle pack shapes and sizes ranging anywhere from 40x70mm to 300x200mm and can be easily adjusted to swap between sizes.
"It only takes a few seconds to swap between sizes by adjusting the size of the hopper. This involves loosening a screw, making the adjustment and tightening it back up – all without the need for any special tools or training," says Richard.
The machine's linear speed is 60m/s, which means it can handle just under 200x300mm sleeves or around 250x200mm sleeves per minute, and all on a tiny 500x500mm footprint.
Rotech delivered the coder last November, programmed to restrict operator control.
"The coder was set up to automatically generate use-by dates for each product, removing the potential for an operator to input the wrong date," explains Richard. "At the same time, there is a facility to retrieve operator control and alter the date in the event of, say, production running a day late."
Sykes House Farm is coding around 4000 sleeves a week with the RF-Lite, and says this takes a fraction of the time it used to take with the manual system.
"Automating our coding operation has massively reduced the amount of time we spend on coding; what used to take an hour now takes five minutes. The codes look a lot more professional – the thermal inkjet printer produces codes that are clear, clean and crisp, and, most importantly, we are now completely confident that there is no risk of packs being coded with the wrong date. It's a machine we should have bought three years ago; we just didn't know where to buy it," says Robert.