Pots & Co. are a London-based company who manufacture "proper desserts". As well as delivering an excellent taste sensation, they are also well known for their unique presentation, with each of their high-end desserts coming in a specially crafted ceramic pot.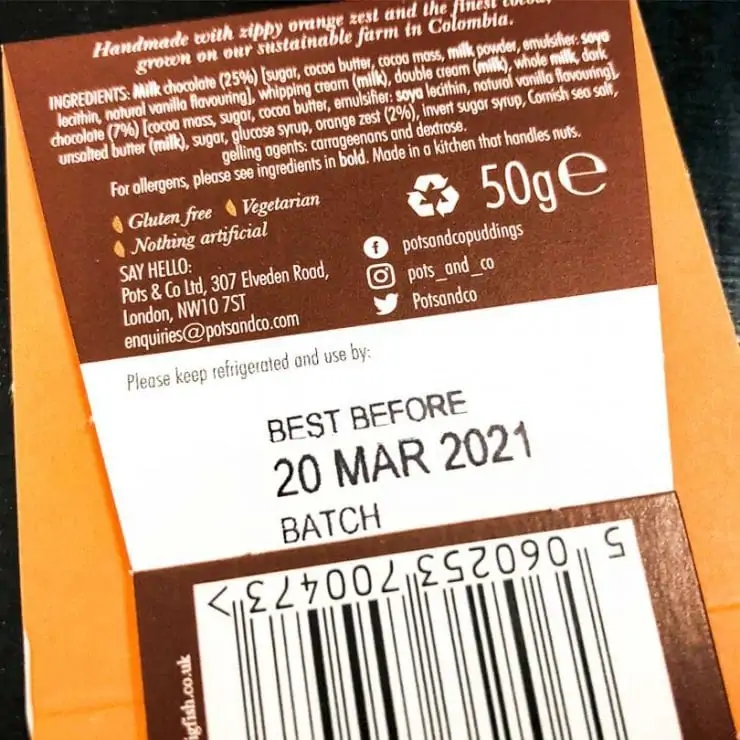 The company was founded by a former professional chef, who upon visiting a lemon dessert factory and not seeing a single fresh lemon, decided to leave the restaurant business behind and create Pots & Co.
When Pots & Co were just starting out, they used a handheld label applicator to date code their products. This wasn't ideal, as once the paper labels were exposed to the cold air of the refrigerator, they sometimes fell off – leaving the products without key information, such as the use by date and batch number, deeming them unfit for sale.
They also found that, as demand for their products grew, they were unable to apply these codes by hand, it would take up too much time and possibly delay production. They needed something much faster and more reliable to code their products.
To solve their problem, Rotech provided Pots & Co. with one of our unique feeding systems, equipped with a reliable Integra One thermal inkjet printer. The RF1 is our most versatile feeding system, capable of feeding and coding the wide range of desserts that 'Pots' offers. Operators can easily adjust the feeder's infeed hopper, conveyor speed and printer height, to perfectly feed the desired product. Additionally, the Integra One TIJ printer is capable of printing at very high speeds, while delivering high-resolution date codes and batch numbers.
Working in tandem, the printer and feeder are able to code their products quickly and efficiently. Thanks to Rotech, Pots & Co. can chill out, while their desserts chill in the fridge.