Crescent Pharma Ltd, is a fast-growing company, who specialise in the manufacturing and marketing of medicinal products. Based in the UK, Crescent produce over-the-counter consumer healthcare products, in addition to affordable generic medicines.
They've earned a reputation as a leading healthcare supplier, working with the Department of Health to provide a large range of medicines to the NHS. Crescent also provides for the international market,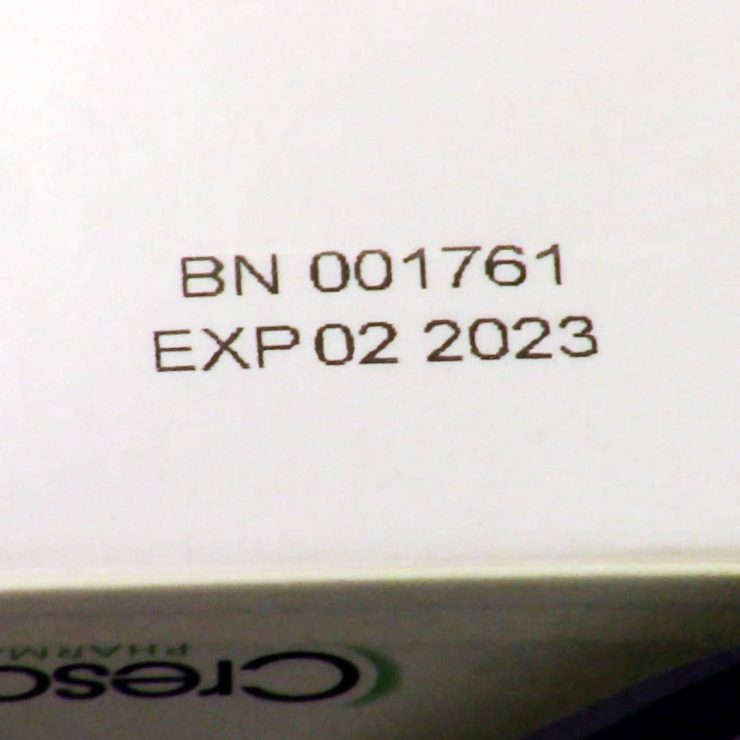 exporting their range of 200+ generic and branded products, to over 40 territories across the globe.
Initially, Crescent were using Hot foil printers to code their medical cartons. Hot foil printers are also known as 'hot stamp printers', because they work by heating a set of small brass characters, and then using them to press a pigmented foil tape against the product.
Hot foil printers, while being reliable, are rather old-fashioned and require considerable maintenance and servicing. Crescent needed a more contemporary solution to code their products, one that could be seamlessly integrated into their existing production line. That's where Rotech came in.
We provided Crescent with one of our Integra One printers, which utilises thermal inkjet technology, to trial against their existing hot foil printers. TIJ printers provide a consistent, high-resolution print, all while remaining compact, clean and maintenance-free.
It didn't take Crescent long to see the vast improvements that TIJ printing had to offer. Fast-forward to the present day and Crescent are reaping the rewards of thermal inkjet printing technology, with 7 Integra One printers currently installed on their production lines.