The Celtic Bakers, a north London baker of hand-crafted breads, cakes and patisserie, has become one of the first users of Rotech's new RF Lite sleeve and carton coder.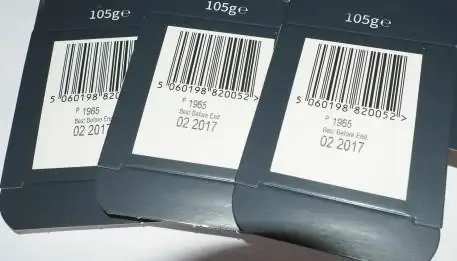 The entry-level offline coding system is demonstrating labour and label cost savings as well as improved aesthetics versus the hand labelling method that the bakery has historically used to mark cartons of sourdough crispbreads.
The Celtic Bakers supplies outstanding artisan wares to the most dynamic and discerning establishments in London, including top restaurants, hotels, delicatessens and food halls, as well as producing for premium labels . To maintain its scrupulous attention to detail, all of its beautiful pastries, cakes and sourdoughs are made fresh each day on site, with authentic methodology.
However, adhering to artisan production principles does not preclude the bakery from embracing technology in its packaging processes, particularly where this can enhance product appearance.
So when The Celtic Bakers heard about Rotech's new RF Lite as a potential replacement for its hand-gun labelling operation, the company was keen to trial the offline date marking system for applying production codes and best before dates to cartons.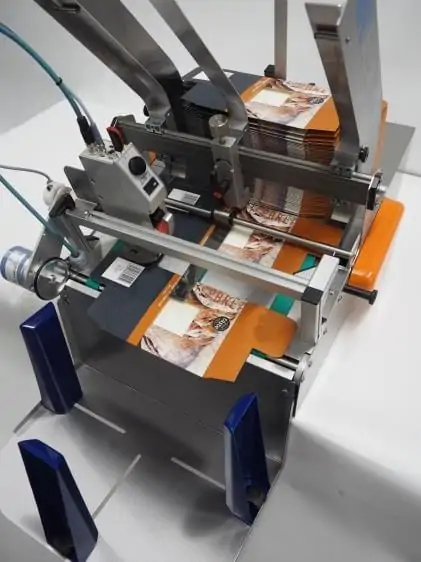 "We were using a hand gun to apply pre-printed labels to the end-flaps of the cartons but this was slow going, and repetitive work for staff. We were on the look-out for a better way of coding these products, so the launch of the RF Lite was perfectly timed for us," says The Celtic Bakers.
Launched at the start of this year with a baseline price tag of £5000, Rotech's RF Lite is pitched as an affordable coding model for artisan operations and other small food companies looking to automate their offline date marking process for the first time.
"In developing the RF Lite, we were effectively fulfilling our company mission to get the right quality code, in the right place at a cost that is right for the customer. We wanted to bring the benefits of automated marking within the reach of smaller food manufacturers for the first time," says Richard Pether, director of Rotech.
The RF Lite takes flat cardboard sleeves or cartons from a hopper, feeds them through a printer so they can be coded, and stacks them again ready for use. The RF Lite can handle pack shapes and sizes ranging anywhere from 40x70mm to 300x200mm and can be easily adjusted to swap between sizes. The machine's linear speed is 60m/s, which means it can typically handle 200-300 sleeves per minute depending on sleeve size.
Rotech delivered an RF Lite system to the bakery at the beginning of March. This has enabled The Celtic Bakers to print batches of cartons offline on-demand at much higher speeds than could be done manually.
"Using our label gun method, we were doing a box of 300 cartons in five to ten minutes, whereas the Rotech machine will run off 300 sleeves in a minute. This means we can bake a batch of crispbreads, run off the corresponding number of cartons and get them packed straightaway. It makes the coding element of the process quicker and far less painful," says The Celtic Bakers.
The RF Lite can be integrated with any coding engine, but given that the bakery is producing luxury food items, Rotech recommended the correspondingly high quality thermal inkjet (TIJ) technology.
"With premium goods, producers can't afford to risk poor quality coding that detracts from the overall appearance and image of the product. High resolution TIJ gives crisp, clear, well defined codes and at a cheaper cost-per-print than, say continuous ink jet," explains Richard.
 "Applying the codes in this way improves the overall pack appearance and it saves money, as we can do away with the labels altogether," he says. "We've not had the RF Lite on-site for long, but it has certainly made its presence felt. This compact little coder has made a huge difference to our packaging operation by dramatically reducing the time taken to code cartons. It has shown us that small changes can yield big improvements without costing the earth" concludes The Celtic Bakers.