Cost savings are welcome at any time, but the exceptional pressure being put on British manufacturers by today's rapidly rising raw material prices is forcing many to re-examine their operations for fresh ways to save money and protect their margins. With that in mind, we can expect a surge in popularity for coding systems based on convenient, cost-effective thermal inkjet (TIJ) technology, argues Steve Ryan, UK sales manager at Rotech.
The plummeting pound has created tough trading conditions for British manufacturers since the Brexit vote last June. In February 2016, £1 bought €1.29 and $1.43 on average, compared with €1.16 and $1.25 in February 2017. While the tumbling exchange rate has lent a boost to exports, manufacturers making products for the domestic market have been forced to watch the steep rise in the cost of raw materials eroding their margins.
The problem is most acute in price-sensitive markets such as food. The Food and Drink Federation have reported in March 2017 that an overwhelming majority (90% per cent) have seen the price of ingredients and raw materials increase in recent months. They expect these costs to continue to rise over the next two years. Big brands such as such as Marmite, Toblerone and Birds Eye have all hit the headlines, with consumers complaining of empty shelves, 'shrinkflation' and rising prices respectively. Manufacturers are therefore looking for ways to maintain their margins without impacting on consumers, and that means making automation cost savings including production peripherals such as coding technology.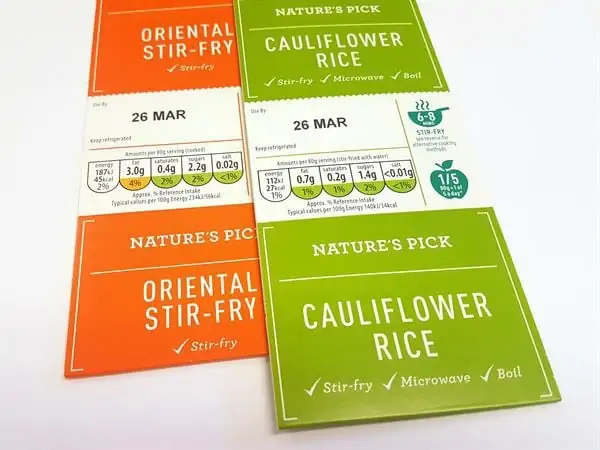 When it comes to the technologies used for marking packs with essential data such as barcodes, batch numbers or use by dates, the clear winner in terms convenience, cleanliness, clarity and cost is TIJ, when compared with more-widely used continuous inkjet (CIJ) coding. Until a few years ago, CIJ was the obvious choice to print onto a variety of packaging, largely because TIJ struggled to cope with printing on non-porous substrates. The arrival of solvent-based TIJ technology means that printing on glossy, consumer-ready packaging is no longer an issue, while the cost savings associated with TIJ provide a strong incentive for greater TIJ uptake. Nowadays, TIJ scores against both the above when looking at capital outlay, consumable & disposal costs.
CAPITAL OUTLAY HALVED
Starting with the capital outlay, the initial installed cost of TIJ is around half that of more complex CIJ systems. Industrial TIJ is a younger technology than CIJ and this price advantage is a relatively recent phenomenon that's emerged as a result of improving economies of scale.
On a related note, the extra complexity of CIJ means that CIJ coding systems are bigger too. They need a separate control unit and pumps, which adds up to a system the size of a chair. In contrast, a TIJ system relies on a self-contained cartridge and typically takes up the same space as a paperback book, making it easy to squeeze into tight spaces around the production line.
CONSUMABLE COSTS
What's more, the gap gets wider throughout the life of the systems, the cost of consumables and service contracts are factored in.
The ongoing cost of consumables stacks up in favour of TIJ. A TIJ cartridge can print around 4 million individual characters (or 400,000 ten-character lines) in its lifetime requiring significantly less expenditure than alternative technologies. A CIJ system prints uses a combination of ink and make-up fluid which can be costly. TIJ most certainly works out more cost effective per character.
DISPOSAL COSTS
Even waste disposal costs come out in favour of TIJ, since TIJ cartridges can be recycled or disposed of in normal waste, whereas containers contaminated with the ink and solvents used in CIJ must be treated as hazardous waste and disposed of by a specialist company attracting further expenditure.
TIJ printers use a simple and robust cartridge system that combines both a printhead and ink supply system. Replacing the print cartridge effectively replaces the entire ink delivery system, and this can be done within a few seconds, minimising downtime and eliminating the need for repairs and service contracts. In contrast, CIJ systems require regular servicing at around 6,000-hour intervals. Services visits attract additional costs to the long term of costs of CIJ.
The other main contender for coding on consumer packaging is thermal transfer (TT) technology. This uses a thermal transfer printhead and ribbon that make contact with a flexible substrate (such as synthetic films or labels). Miniature printing elements located under a glass coating are precisely heated, then pressed against the ribbon to transfer ink to the target substrate. Not only is the initial investment cost lower for TIJ but it's must less to install than a TT system which requires regular servicing and it can be a headache to dispose of the used ribbon and cores.
RIGHT CODE, RIGHT PLACE, RIGHT PRICE
Of course, TIJ is not without its limitations and is not perfect for every application. That's why Rotech continues to work with partners to provide coding solutions based on the full range of printing technologies. However, for the majority of packaged consumer products, TIJ offers advantages over CIJ in terms of convenience, cleanliness and clarity, as well as cost.