Manufacturers in the growing ready meals sector are facing increasing challenges regarding the labelling and coding of convenience food products.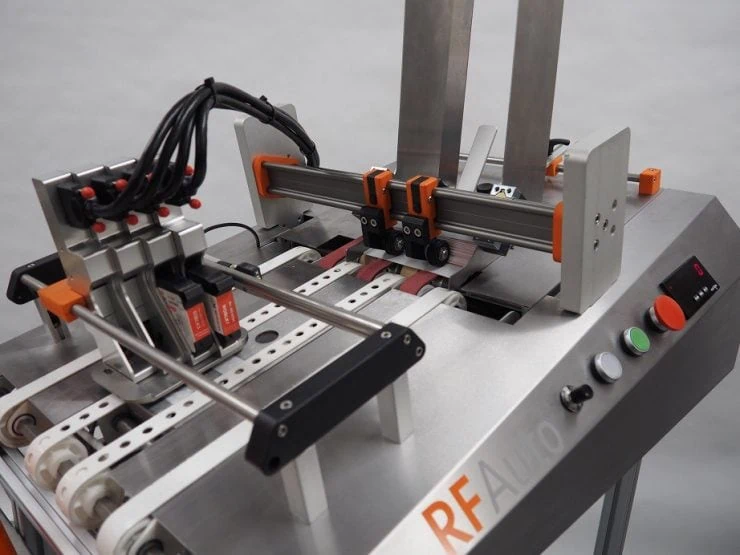 Cutting some sophisticated shapes, with tubs, round 'bowl' trays and compartmentalised trays, in addition to 'lift-the-flap'-style luxury pack sleeves,
offline coding and marking specialist Rotech has observed a marked uptake of its off-line RF Auto sleeve and carton friction feeder.
"While producers work to increase production efficiencies, improve margins and protect the integrity of their brand, a number of different stakeholders are increasing pressure on ready meal producers with regard to the quality of labelling and coding," notes Rotech Machines Sales Manager Steve Ryan.
On today's fast-paced ready meal production lines, online coding systems often struggle to flex to novel ready meal packaging designs and elaborate embellishments. With retailers demanding clearer, more detailed ingredient information, overprinting important batch numbers, barcodes and expiry date information becomes more complex and has led to a definite push towards offline systems that cater to different packaging types and product ranges and portion pack sizes.
The RF Auto stack-to-stack feeder combines with a non-contact thermal inkjet (TIJ) coder or continuous inkjet (CIJ) coder to offer a complete, cost-efficient, off-line overprinting solution. Unlike conventional stack-to-stack carton and sleeve feeders, the system's patented auto-gate feature is a real time saver, automatically compensating for the thickness of any sleeve and ridges passing through the printer. Simple controls and the use of quick-set hopper guides also help keep printer downtime to a minimum.
The system can also switch to print on stand up ready meal microwavable pouches, for example soups, beans, flavoured rice dishes and curry sauces. "As well as cardboard sleeves, the RF Auto can accommodate slippery pouches that have a welded gusset at the bottom and a re-sealable strip at the top. These pouch applications have quite a variation in thickness as they pass through the machine and the auto-gate feature simply lifts out of the way," comments Steve.
Previously, the glossy, non-porous surfaces of ready meal sleeves meant CIJ was automatically the ink of choice for many brand owners, especially in the luxury ready meal market. However, the cleanliness, print clarity and cost effectiveness of TIJ means ready meal manufacturers can now opt for solvent-based TIJ ink formulations.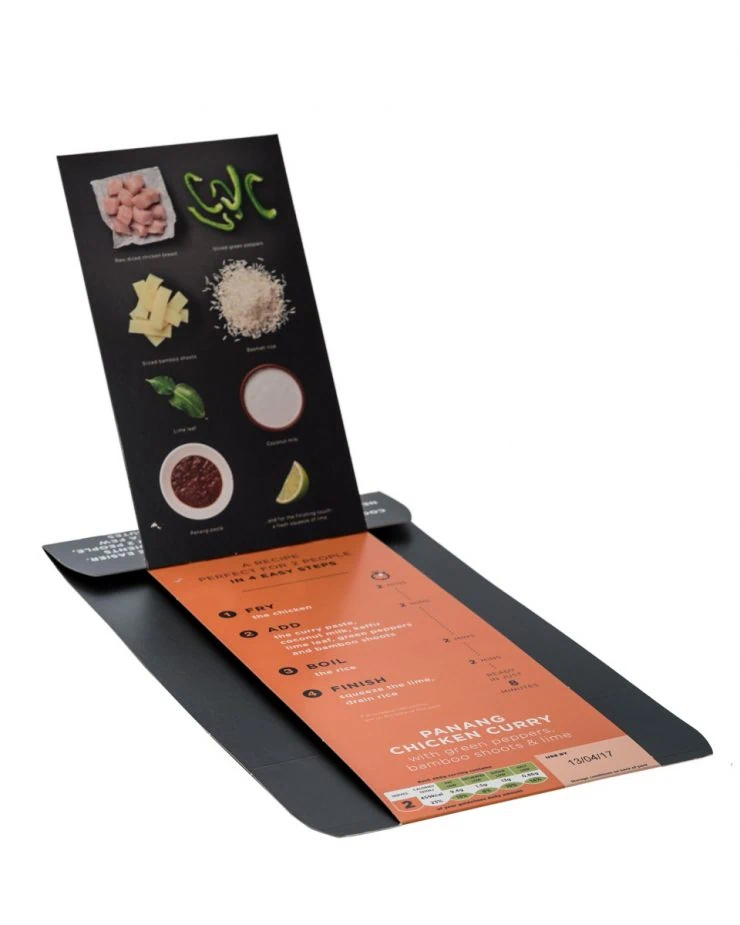 Steve explains: "TIJ uses an array of nozzles enabling the printing of true-type fonts, graphics, logos, QR and 2D data matrix codes at high resolution. Because the resolution is so good any overprinted information can be adapted to match the carefully designed branding on ready meal sleeves. Another benefit is the print density can be lightened should marketers insist on using a specialist font to maintain brand integrity."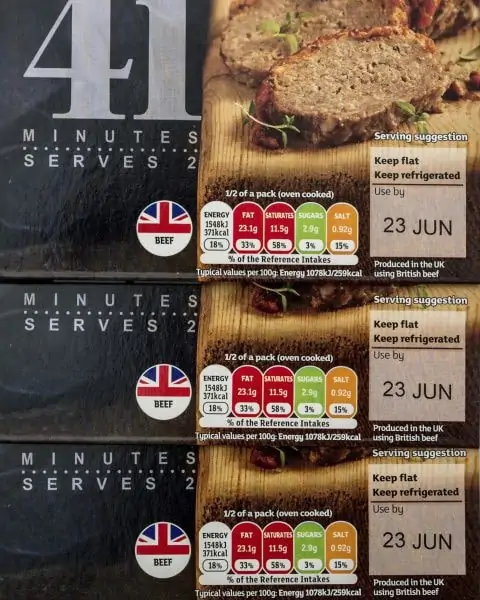 In contrast, CIJ systems typically print characters using a 5×7 matrix. Aside from not offering a great resolution, the cost per character with CIJ can be up to four times higher than TIJ. What's more, TIJ is a clean, compact, cartridge-based system that's virtually maintenance-free, with no associated spillage or mess, making it ideal for food processing and ready meal environments.
To further optimise productivity, a non-stop TIJ print head can be installed on the RF Auto, whereby two print heads sit side by side. As product is running underneath the cartridges, one side is doing most of the print work in a 3-to-1 ratio.  Because both cartridges are active, when one gets close to empty, the other will take up the strain, enabling operatives to swap out the empty cartridge without stopping production.
"Having one system that caters to different ready meal packaging types can be a real advantage to ROI and productivity", adds Steve. "And with its small footprint of 1237 x 707 x 812.5mm, the RF Auto can be easily moved around the production lines."