When whispers of label shortages began during 2021- many thought that the problem would be resolved within a matter of months. However, like the labels, the problem has stuck, and lead times can span up to 3 months, causing problems for manufacturers across the globe.
The Issue
According to FINAT, the increased demand for labels during the Covid 19 pandemic and then the subsequent economy growth in 2021 led to a requirement for labels never seen before.
Unfortunately, this peak in demand cannot be celebrated as suppliers are unable to keep up. Raw material stocks are running out at rapid speeds, meaning that deliveries are forced to be prioritised. Union strikes at paper mills caused disruption to the supply chains, stretching lead times even further.
All sectors will be influenced by the long lead times on labels, including food and drink, personal care, logistics, medical, and pharmaceutical. With so many manufacturers dependent on labels, the shortage is guaranteed to have consequences for the general economy.
Why do people commonly use labels?
It is undeniable that labels are a crucial component for the packaging industry. They are a popular choice when printing late-stage information, such as batch numbers, best-before & use-by dates, barcodes and ingredients lists.
The quality of the print on the labels is high due to the contrast between the black ink and the crisp, white backing. Labels are printed prior to being applied to the substrate, ensuring consistent printing. For this same reason, labels are ideal for uneven surfaces, meaning the packaging type is never an issue. It gives ma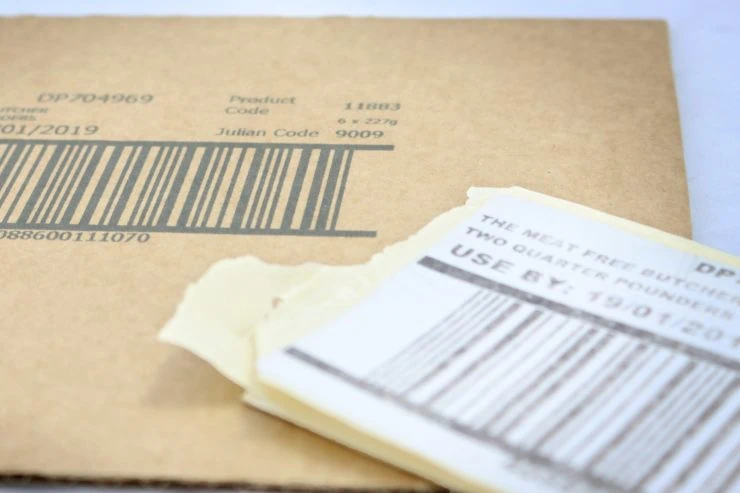 nufacturers flexibility of print placement on a range of applications.
Bringing forth the question, is there a way to achieve the same quality outcome without a label?
The simple answer is yes – most packaging and products can be printed directly, removing the need for a label entirely!
An innovative alternative – printing direct with thermal inkjet (TIJ)
As Thermal Inkjet advocates, Rotech have in-depth knowledge and experience using TIJ technology to directly print onto packaging in all the afore mentioned industries.
The Rotech team regularly speak with customers who apply labels unnecessarily. For Autoglym, who had been hand applying labels using a ticket gun, switching to direct printing was a shock. They discovered they could achieve the same quality outcome whilst eliminating extra consumables, costs and freeing up labour.
Three reasons why direct printing rivals labelling:
TIJ can print an impressive range of variable data including GS1 Codes, OCR fonts, images, barcodes, and text. All of which can be printed High Quality (600 DPI) that is readable and scannable by cameras.
Thermal Inkjet applies durable print to a range of porous and non-porous substrates. Our quick drying SDBLK5 ink is an industry leading "all-rounder" that has a deep black colouring, perfect for almost any coloured substrate and translucent materials.
The small compact printer gives you flexibility on the production line.  Its small footprint means it can be used around other equipment such as carton formers, fillers, flow wrap, and sorting machines.
Could you make the move away from using labels?
We are passionate about finding our customers the most suitable solution for their application.
If you are struggling with lead-times and are questioning whether labels are necessary on your packaging- Speak to one of our experts today! HERE.