The UKCA is a new product mark that must be used in place of the CE mark in England, Scotland, and Wales.
Previously known as the "European conformity" mark, UKCA has been introduced since the UK left the European Union. The mark guarantees that the product aligns with all relevant GB regulations and legislation, ensuring it is legal and safe.
Commonly the marks can be found on products that need to be assessed for conformity by a notified body such as: toys, personal protective equipment, and low voltage electrical equipment.
When do I need to start using the UKCA mark?
To give people more time to adjust, manufacturers can use the old CE mark until 01 January 2023. After this, relevant products sold in England, Scotland and Wales must use the UKCA mark. The legislation will remain largely the same to make the transition as easy as possible.
Businesses are already taking the leap to guarantee that they are fully prepared for the looming deadline.
What are the rules of displaying a UKCA mark?
UKCA should be placed directly on the product. However, in some cases, it can be put on the packaging or accompanying documents. Up until January 2023, you can use labels to display the marks on the products.
The rules below will still apply:
The mark must be clear, legible, and permanent. Nothing can be added to the product that may misconstrue the meaning or visibility of the image.
If the image is enlarged or downsized, the proportions of the lettering must always remain the same. The mark must be at least 5MM in height.
It can take different forms (such as vary in colour) it must still be visible, legible and in proportion.
Documents to show conformity must be kept for up to 10 years after the product is placed on the market.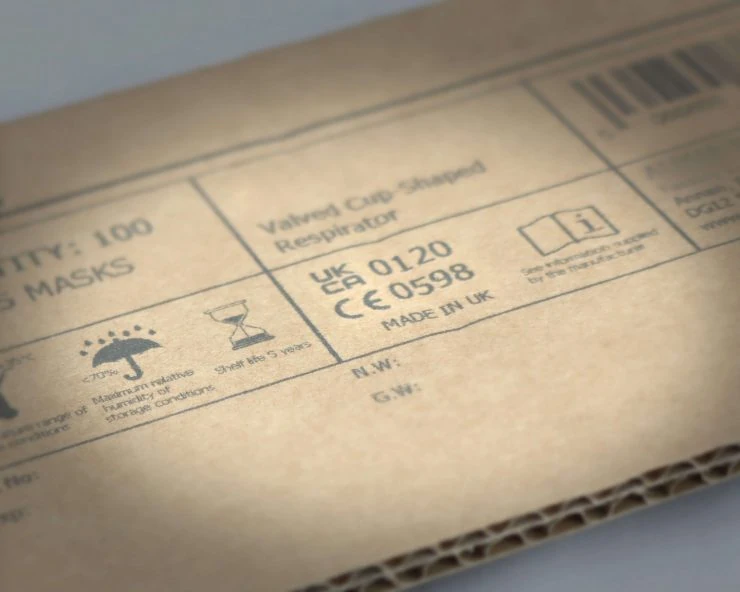 You are not alone- Rotech's solution
As a UK based manufacturer of feeding and handling systems, the UKCA mark is something that Rotech must also take into consideration before the January 2023 deadline.
Rotech are equipped to help with all marking requirements, including printing directly onto products using our thermal inkjet technology and supplying labelling technology and label stock. Rotech has experience in industries that commonly use the UKCA mark, most notably medical, pharmaceutical, building, industrial and automotive.
If you need assistance applying a legible, visible, permanent UKCA mark directly to your product or packaging- call us today. Rotech's industry experts can consult you on your individual application requirements and give you the best results.