Happy International Women's Day! As of June 2021, Women make up 14.5% of all engineers. Whilst this is a shocking figure it emphasises how important it is to bring attention to inequalities within our male-dominated industry and amplify the voices of women!
To open up the conversation, we asked each of our brilliant female colleagues some crucial questions to get an insight into their experience of working within the engineering industry, their biggest female inspirations, and their thoughts on how to #breakthebias.
What has your experience been like working within the Engineering Industry?
"As I have only recently joined Rotech, it's great to learn about an industry I previously was never exposed to. I feel like we are bringing genuine value to other companies through our services."
"I have enjoyed working within the engineering sector. Everyone was very welcoming and helpful. I have never been made to feel any less because I am a female. My colleagues are extremely supportive."
"I have thoroughly enjoyed working within the engineering sector. Everyone is treated equally regardless of gender."
What empowers you in your job?
"Being exposed to other successful career- driven women at work, online and at home encourages me to reach my full potential and take on new challenges."
"My colleagues empower me; we work great as a team and help each other. It is nice to be part of such a lovely team."
"My colleagues. Although everyone at Rotech is different in many ways, we are always able to pull together and work as an amazing team! We always support each other."
Who is a Woman that inspires you?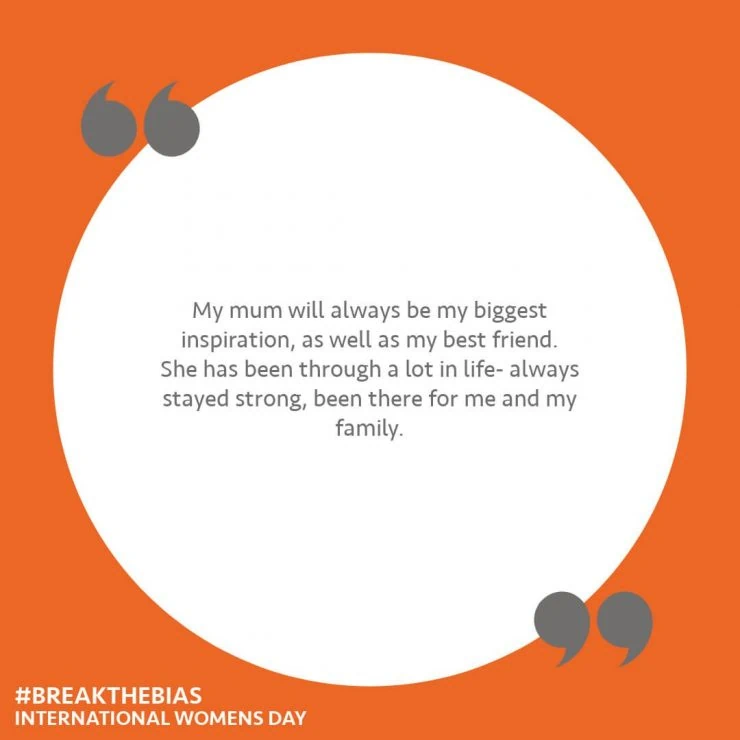 "My mum inspires me; she is the strongest women I know. She never gives up, will do anything for anyone. I am thankful to have her in mine and my children's lives."
"I am inspired by my 4 sisters- Imogen, Libby, Hazel, and Eve- who all work hard to exceed expectations and achieve their goals."
"My mum will always be my biggest inspiration, as well as my best friend. She has been through a lot in life- always stayed strong, been there for me and my family."
What changes would you like to see in the future for Women in engineering and the workplace?
"Within engineering, I would love to hear more female voices online and on social media. This would encourage diversity and inclusion.  It's confidence building to know that there are groups you can relate to in the industry."
"I think women should "stick to their guns". If a career in the engineering sector is something you desire, you should go for it! Do not let anyone talk you out of doing something you want."
"I believe schools should explain more in depth about engineering careers with young females. By schools taking this route, there could be more female apprentices looking to work in the engineering industry."
How could Rotech help to #breakthebias and empower women in engineering?
"Previously, workshops have been held in schools by Rotech and I think this would be a brilliant initiative to continue going forward- encouraging women to pursue careers in STEM occupations!"
"I feel like Rotech encourage woman within the sector by holding workshops in schools and encouraging apprenticeships!"
Marketing Manager, Kirsty Burrage, is a long-standing employee of Rotech and a valuable member of the team. With 9 years' experience, she describes the changes she has experienced over the decade and what she hopes for the future:
It's certainly becoming more commonplace for women to take up roles within engineering companies. Back when I began working at Rotech 9 years ago, I was the only woman in the team, and now I'm working closely alongside three other talented females!
Whenever we list a vacancy, we are seeing an increase in the number of female applicants, a positive implication that women are interested and want to work in traditionally male-dominated industries. This is great news for our thriving industry – I hope that we will continue to see more women in engineering, together we can help to #BreakTheBias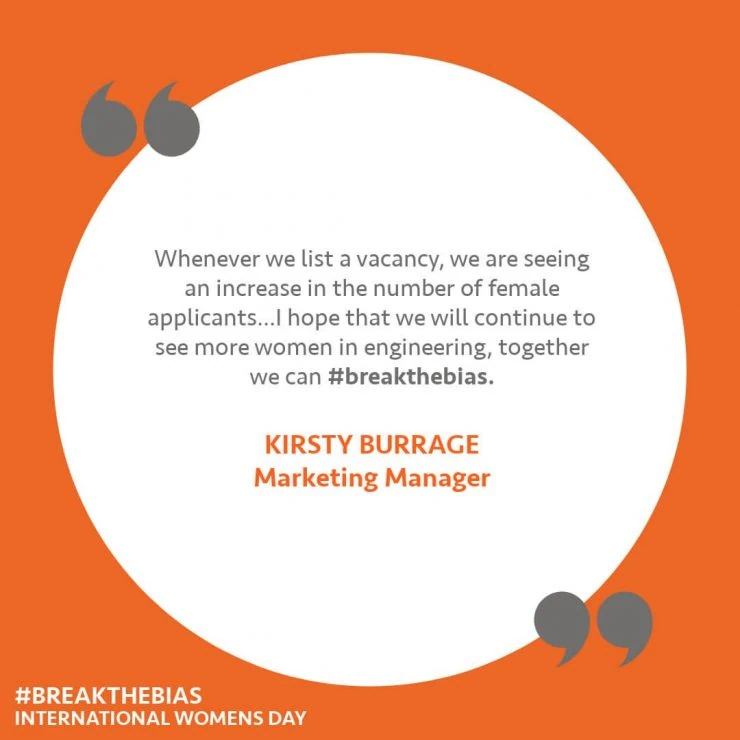 We encourage everyone to hold similar conversations with their colleagues- not just on International Women's Day but every day. It was a brilliant exercise to inspire conversation and communication amongst the team.
Find out some more useful statistics about female engineering here.