The carton coding system fitted with iJet TIJ printer is enabling London-based vaping company Shoreditch to meet new labelling rules without changing the rest of its production line.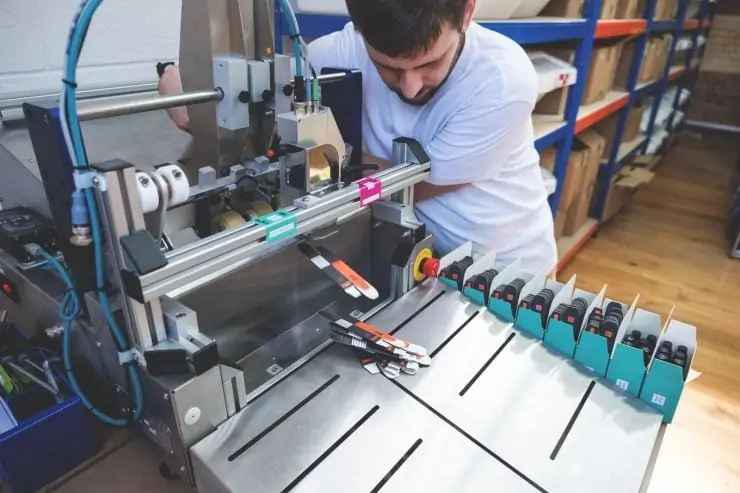 Following a 19 May 2017 deadline, all vaping liquids and cartridges sold in the UK must comply with the Tobacco and Related Products Regulations (TRPR) 2016. TRPR requires all e-liquids containing nicotine, and the hardware that holds them, to meet strict labelling standards. This includes displaying a health warning about nicotine over at least 30% of the two largest surfaces of the unit packaging.
Not compromising on branding
"We previously put batch codes directly on the bottle labels but there's not much room on there. We're a brand-led business and we didn't want to use the real estate of the bottle for the health warning since it wouldn't leave much room for anything else," explains Andy Kirby, director of Shoreditch. "We therefore decided to insert the bottles into individual unit packs so they can have the warning and all the other information on there."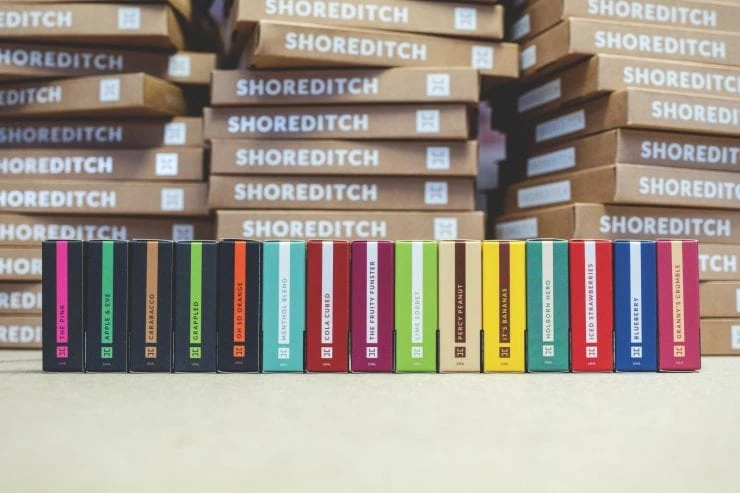 A vast range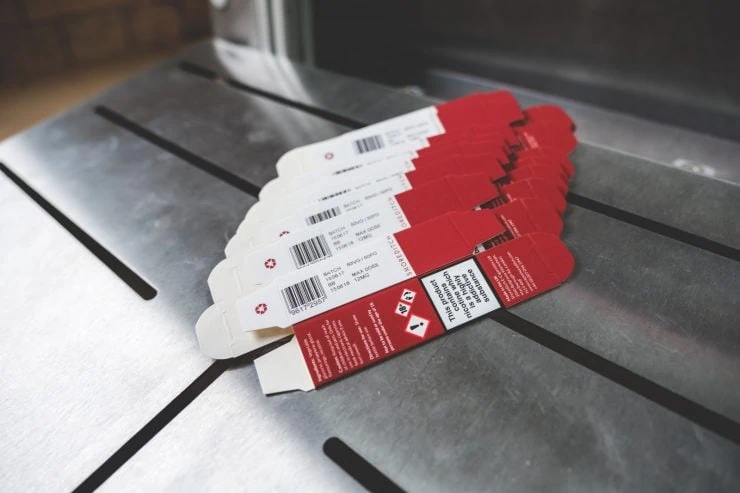 The other challenge for Shoreditch is the huge number of products in its range. Since the company started selling vaping products online over two years ago, its line-up has grown to include 15 flavours and more than 100 SKUs, which feature different blends of carrier fluids and levels of nicotine ranging from 0 to 18mg per dose. Today it also sells in high street stores, adding to coding requirements, such as the need for EAN barcodes to enable retailers to monitor their stock levels.
"The offline Rotech system means we can have 15 packs for the 15 flavours, while other information like the barcode, batch code and best before date can all be coded separately using thermal inkjet technology. We don't need to print 101 different versions of the underlying packaging, which would be prohibitively expensive," says Andy.
A standalone coding station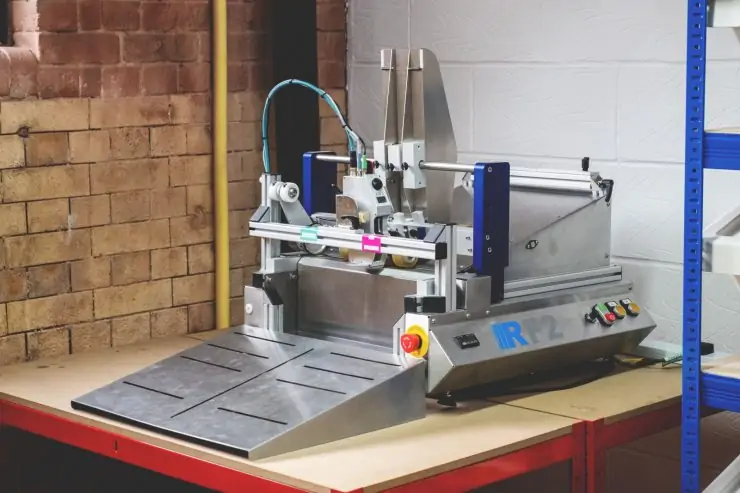 The RF2 fitted with an iJet coder is a standalone coding station that takes flat cartons from a stack, feeds them to a thermal inkjet printer (TIJ) and delivers them to a stack of finished packs. The RF2's friction-based feed system reliably controls each carton's passage, ensuring that they are separated effectively as they come off the stack and are positioned correctly for printing.
"The main benefit for us has been the ability of the Rotech system to slip into our current set up without us having to rejig our existing production line," says Andy. "It gives us great flexibility. We sometimes get top-up orders that are much smaller than the usual production run and we need to have the flexibility to handle those too. That's no problem for the system."
With disruption to the rest of the Shoreditch's operations minimised, the RF2 fitted with TIJ printer was easily installed in time for the new regulations to come into force. "As with any new equipment there were a few creases to iron out but now, just a couple of weeks after installation, it's working as intended. The coding quality is very good, with barcodes clearly legible," says Andy.  "We have it working at speeds of 2000 to 3000 units per day but that's nowhere near the limit of its capability. That's good because our business is constantly evolving. We're growing very quickly in line with the e-cigarette industry and this is a very flexible coding solution that will adapt to our needs," he concludes.