Now that the benefits of thermal inkjet (TIJ) technology for product coding are much more widely understood, it is understandably surging in popularity among many manufacturers and producers, across all industries.
If adopting TIJ printers as part of your coding process is a viable option and you've stumbled across Rotech as possible suppliers of this technology then you will undoubtedly be wondering, "Why should we source our thermal inkjet printers from you?"
The easiest way to respond to this would be to list the key features of our printers.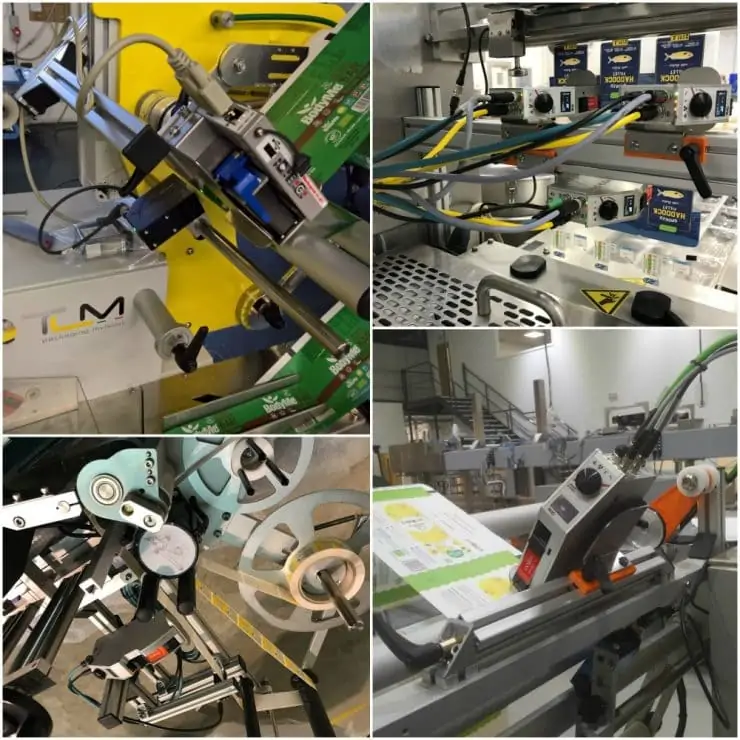 These are:
Purpose designed for industrial use
High specification and build quality
Proven and tested electronics
Different printers to suit various applications, all compatible with the same easy-to-use iDesign software)
iDesign software supplied free-of-charge with install and benefits from 'upgrades for life of ownership'
Manufactured using latest CNC technology with the main body/housing built from durable materials – minimal use of plastic components
Range of intuitive and easy-to-use operator interfaces including ethernet ready for wired/wireless networking
Printer firmware designed to communicate with our cartridges, ensuring optimum print quality is achieved
While the above points are important to know, – after all, you wouldn't want to invest in kit that isn't up to the task – alone, they are not enough to sway a decision in our favour.
What really distinguishes us from our competitors is the value that we as a team, bring to those that choose to work with us.
Thermal Inkjet Advocates
Firstly, we are thermal inkjet advocates. We have promoted and offered the clean, maintenance-free coding technology for years.
We are extremely knowledgeable about its capabilities, benefits and limitations. We have witnessed first-hand, how the technology has evolved and advanced, opening up a much wider range of application possibilities, such as the ability to print on to shiny on non-porous surfaces – something it was not suitable for before.
Installation know-how
Need to fit the printer/s to an existing production or packaging line?
No problem. Our engineers have a wealth of experience integrating our printers with various packaging machinery and equipment, including thermoformers, pouch sealing machines, flow wrappers, labellers, cartoners and vertical and horizontal form fill seal machines.
A support service that goes the extra mile
We offer an excellent support service that extends far beyond the supply or installation of a printer or system.
Our team of friendly service engineers are always on hand to offer technical guidance, training and advice, ensuring that you get the very best out of your new equipment!
Get Top Marks on your packaging!
To find out more about our thermal inkjet coding solutions or to arrange a free, on-site demo, please contact us.
Alternatively, If you would like to see your packaging/product samples printed with thermal inkjet technology to understand how it compares with your current printing methods, you can use our free TopMarks Service.