TIJ (thermal inkjet) is challenging TT (thermal transfer) as the coding technology of choice for web-based materials, says Richard Pether, Director at coding specialist Rotech Machines.
When the first TTO (thermal transfer overprinting) system hit the market in 1992, it was heralded as a breakthrough in flexible film coding. It quickly replaced hot foil coding as the dominant coding technology for web-based materials, as it eliminates the margin for operator error, produces crisp codes, uses less ribbon, prints continuously and – because it is digital rather than analogue – enables real time coding.
All of these benefits still hold true today, only the coding landscape has changed with the entrance of another option: TIJ. And this cost-effective cartridge-based technology is now emerging as a serious rival to TT on many flexible packaging applications. Here's why:
A major ongoing cost of TT is the ribbon; when operations are printing expiry dates or batch codes, only a fraction of the available print area is utilised, making TT uneconomical from a ribbon consumption perspective. TIJ does not require ribbons and costly print head purchases as the print heads are built into the cartridge, significantly reducing cost of ownership on simple coding jobs. TIJ is faster – there is virtually no limitation on the speed at which it can operate, whereas speed can be a limiting factor for TT, which tends to run at a maximum speed of around 60 metres/min.
The TIJ units themselves are lighter and more compact than TT machines, so they are easier to mount onto a flow-wrapper or bagger and occupy less line space than a TT printer.
Then there is the issue of maintenance; TT printers have a lot of moving parts such as springs and pulleys that require maintenance. By contrast, TIJ printers are maintenance-free with no replacement parts other than the inkjet cartridge.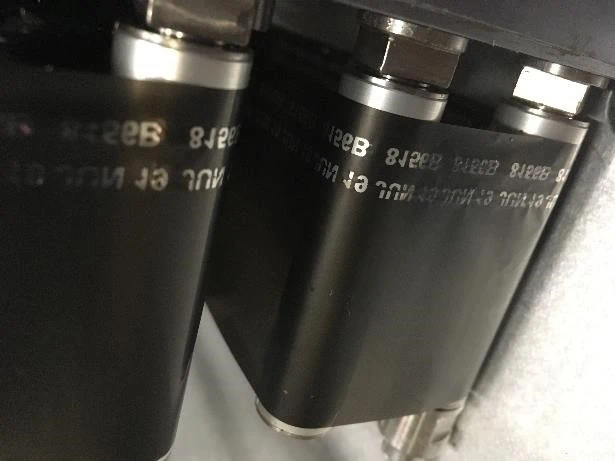 All of these benefits combined result in a much lower cost of ownership for TIJ versus TT.
Backers of TT will argue that it produces darker, shaper codes than TIJ. Some years ago, TIJ inks weren't completely black, but they are now and, what is more, ink consumption can be optimised on a TIJ printer by adjusting the print resolution.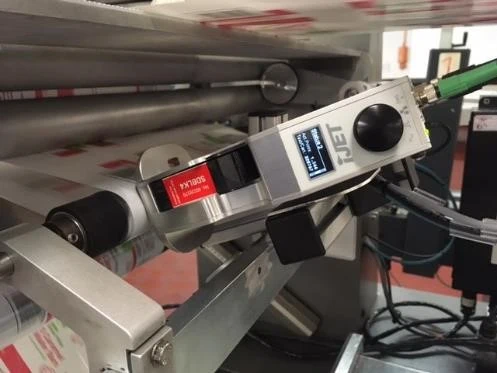 Thermal transfer has long been accepted as the technology of choice for coding web-based materials, in fact, TIJ offers a faster, lower cost, maintenance-free alternative for simple coding jobs. There may be exceptions – where complex codes are required or where companies are looking to overprint large amounts of information – but in the majority of applications, the justification for using TIJ is too compelling to ignore. In the next few years, we expect to see a discernible shift in this direction and TIJ printers to become a familiar sight on flow-wrappers and baggers.