Flow wrapping (also known as horizontal wrapping) is a popular, cost-effective method of packaging products in plastic films or foils consisting of clear or printed polypropylene films. Superior to overwrapping in many ways, flow wrap is a popular choice for packaging many items, such as food products, electric components, cosmetics and more.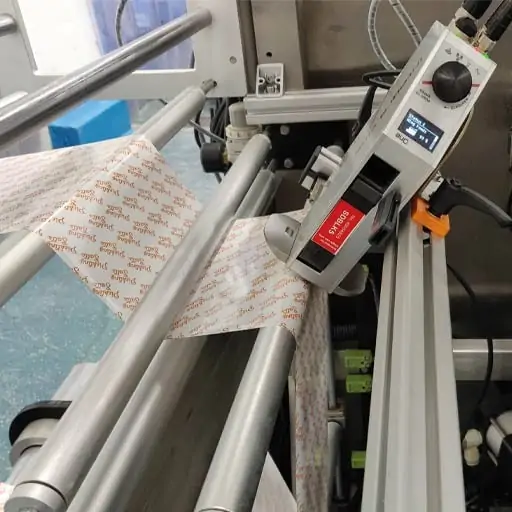 Benefits of flow wrapping include
Can be used to package any size or shape product
Extends shelf-life
Protects product from air and moisture
Speeds of up to 160 packs per minute
Easy set up and changeover for multiple sizes
Adding variable data to flow wrap film
Our maintenance-free thermal inkjet printers can be easily integrated with flow wrap machinery, enabling fixed or variable data to be added to the foil or film without slowing down or causing disruption to the line.
These printers are typically used to reliably print date and batch codes, barcodes and even small graphics onto multiple substrates used in flow wrapping, such as aluminium, BOPP, multi-layer laminate and paper. The result is a clear, high-quality print, time and time again.
For further information on thermal inkjet technology and how it can be used with flow wrap machinery, please contact us.