Manufacturers of extruded plastic, rubber and aluminium construction parts require reliable, easy-to-use coders that can meet the legibility, adhesion and colour requirements of their customers.
Today's coding equipment can easily and accurately print a range of information – from detailed company logos to simple part numbers – on to a range of substrates typically used in the construction industry.
However, some solutions are pricier than others, and with rising costs a concern for the CPA (Construction Products Association) it is important that the coder they choose be cost-effective, as well as reliable and easy-to-use. Taking these factors into account can help to minimise unwanted costs due to downtime, errors and ongoing consumables.
Things to consider when choosing a coding solution:
Material/substrate
To ensure that the adhesion and quality of print meets your requirements, all substrates you need to code on to should be test printed. Could one printer be capable of coding the range of materials you need it to?
What needs to be printed?
Although the codes required for extruded products tend to consist of one line of alphanumerical print, this isn't always the case, and with industry standards creeping up, consider whether you may need the ability to print several lines of information (including logos and barcodes) in the future. If so, will the printer you choose be able to deliver when the time comes?
Production environment
If the production environment where the coding takes place is wet or dusty the coder needs to have the correct features and adhere to the correct IP rating to ensure that it can't be infiltrated by liquid or dust particles. Coders with an IP rating of 55 or 65 are ideal for extrusion production environments as they can continue to offer high quality, reliable coding even in hot, dusty or damp environments.
Are there free trials available?
The only real way to gauge whether a coder will meet all your requirements is to test it for an extended period of time. Don't be afraid to ask for a free trial.
Budget
It's important to consider the overall cost of ownership, not only the initial purchase price. Work out how to calculate the cost of your coding here.
Thermal inkjet for printing on extrusions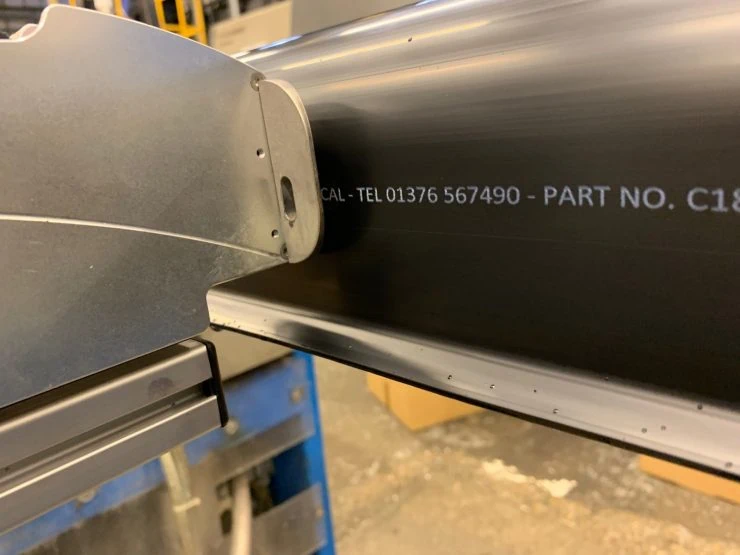 Thermal inkjet (TIJ) is well suited for printing logos, product information, batch codes and barcodes onto extruded products and it has a number of advantages over other competing technologies. These are:
Clean, easy-to-use, cartridge-based system
Can print in both black and white, all it takes is a change of cartridge
Instant start-up and shutdown
High resolution – ideal for fine texts and logos
Small profile – easy to fit to extruder with no bulky control cabinet
Maintenance-free technology
No risk of spillages
No disposal issues surrounding hazardous waste
If you are looking for an easy to use printing system that requires no maintenance, then TIJ could be just what you are looking for. Contact us for further info or to arrange a free demo.