Where would we be without cardboard boxes? They are the mainstay of worldwide logistics, with hundreds of billions of them being shipped all over the globe every year.
As the ecommerce industry continues to grow exponentially, fulfilment service providers are under increasing pressure to pack goods more efficiently and ensure that goods move seamlessly and safely through supply chains.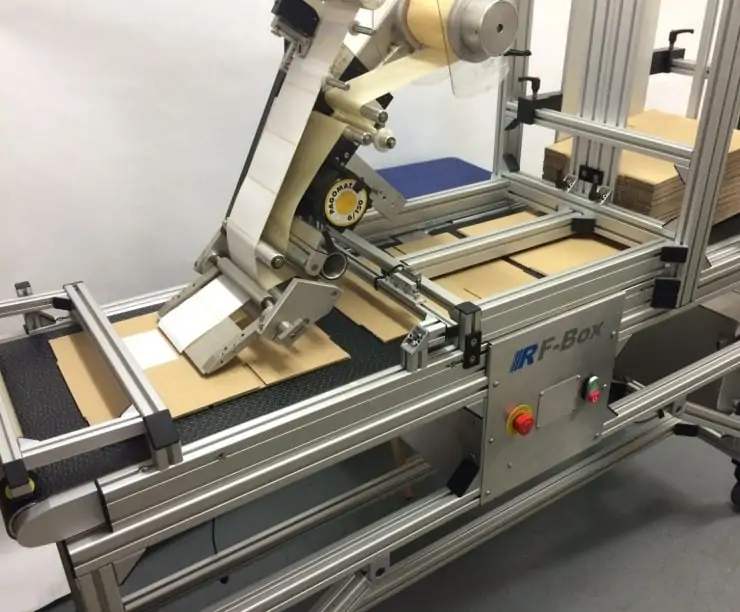 While most organisations today have righty adopted more sustainable packaging methods for what goes in the box, there's been less focus on what goes on the box; labelling and printing.  On the surface (pardon the pun!) box printing can be somewhat of an afterthought. However, significant savings and increased efficiency can be made by making some very simple changes to box printing methods.
Coding and marking methods for outer cases
Applying the correct product and shipping information on boxes is absolutely critical and many businesses go to great lengths and costs to ensure that data is printed accurately, investing heavily in technology and fulfilment infrastructure.
Box information might include product information, weight, quantities, sizes, bar codes, traceability codes, security codes, handling information, contact data and so on.  Not only does the information need to be in a clear and readable format, it also needs to be meet relevant international bar code standards.
There are two main methods for applying this information on to outer cartons; labelling or direct printing – either way, the printing needs to be clear and legible.
There are several types of printing technology that can achieve both clear and legible print on to boxes, but with sustainability, efficiency, cost and quality in mind, we will focus the comparisons on printing with Seiko large area printing technology.
Printing and applying labels to cardboard boxes
In the main, labelling is versatile than direct printing; labels offer a great deal of flexibility because they can be applied from almost any angle, even around corners. Even with variable carton heights, boxes can be labelled very accurately thanks to extendable dispensing temples and contactless labelling techniques.
Excellent print resolution on white labels can easily be achieved with thermal transfer printers, achieving high quality print legibility which is crucial for most retailers as it must comply with ANSI Code Grade A.
Labels can also compensate for unevenness on corrugated cardboard surfaces, which is an important factor when the markings, such as data matrix barcodes need to be read accurately.
The final thing to bear in mind with labels is the additional cost of the labels themselves and any associated labour costs.
Printing directly on to boxes using Seiko large area printers
Moving on to direct printing, it's fair to say that the print quality of ink printed directly onto cardboard is usually lower when compared to labels, which is due to the porous nature of cardboard. Nonetheless, a large-character Seiko inkjet printer can match label quality printing with its high print resolution (up to 360dpi).
Print quality may vary depending on the colour and quality of the cardboard, however high print standard can still be achieved.
The primary advantages of printing directly on to the outer case is the higher maximum printing area – up to 800mm, and the speed – up to 1,000mm/s compared to 400mm/s using a labeller.
Lower costs is another significant benefit with direct printing; actual printing costs are around 60% less per 1,000 prints than labels. Thermal Inkjet also has the advantage that the font size can be changed during the current printing process, which isn't possible when labelling.
Increased recyclability with direct printing
Due to the adhesives and ink used on labels, boxes can be more difficult to recycle. However, when boxes are directly printed, their composition remains unchanged so they can continue to be widely recycled.  Of the two methods, direct printing is more sustainable.
Labelling

Direct printing (Rotech Seiko)

Maximum resolution
600 dpi
360 dpi
Maximum print size
Height – variable
Maximum width – 160 mm
Width – variable

Maximum height – 800mm

Able to print text, images, graphics and codes
Yes
Yes
Initial investment costs
Comparable
Comparable
Ongoing consumable costs
Higher (labels, ribbon)
Lower (ink)
Maintenance/service costs
Approx print costs per 1,000 prints made
Print position

From above
From the side
From below
Conclusion
While print-and-apply labellers are very versatile, thermal inkjet printers can also meet the demands of many different types of applications. In direct comparison, labels are more machine-readable due to the white background, whereas direct to box printing is quicker and lower cost.
Whether you choose labels or direct print, the actual print quality of thermal inkjet is high enough quality for most applications. Weighing the options, direct printing is lower cost, more flexible and more sustainable.
If you wish to know more or would like advice on how to best mark your cartons or boxes, please contact us.