Rotech is very pleased to welcome James Copeman as a new member of our growing sales team. James has an engineering background, having worked on machinery with CNC in workshops and factories. Having also worked in entertainment management, he has a passion for meeting people and always putting customer service and happiness first.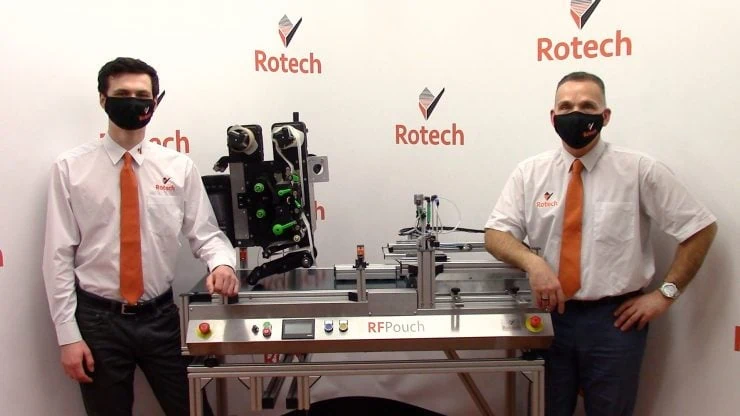 All of James' skills and qualities make him a great fit for our customer-focused team. James will begin his career path with Rotech as a trainee sales executive, working closely with our sales manager, Steve Ryan. Steve will bring James up to speed with all of Rotech's coding and marking technology, and introduce him to a wide range of UK customers and applications along the way.
After completing his training, James will work directly with customers (hopefully face-to face soon!) helping them with all of their coding and marking needs.
Here are a few words from James.
"Rotech Machines is exactly the kind of company I had hoped to end up working for. Not only is the equipment they offer top of the range and extremely interesting to learn about, the ethos of putting customer satisfaction above profit margins is something I can wholeheartedly get behind, and I can feel confident that everyone involved benefits from the work we do. I look forward to continuously improving my knowledge of our products, and building new relationship with my colleagues and our customers. My new skills will help me, and Rotech, thrive in the industry".