Rotech are pleased to announce that we can now offer a UV ink printing solution, using our innovative thermal inkjet printers with ink that can only be seen under ultraviolet light.
These invisible-to-the-naked-eye codes can be used for traceability purposes or for specific coding applications.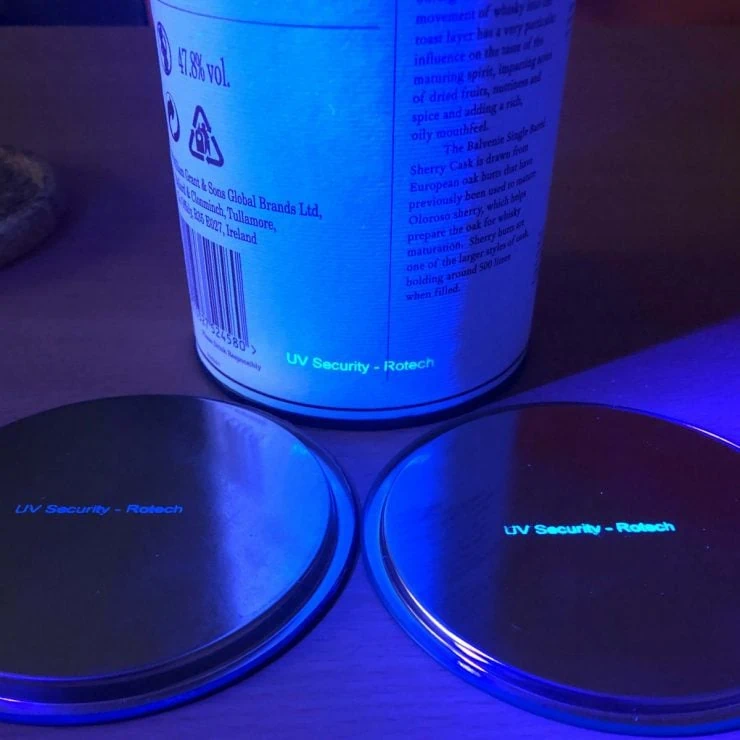 Use of this technology as an addition to standard date/batch coding also provides companies with an enhanced level of security for their products and/or packaging.
As they cannot be seen, these codes can be positioned in various locations only known to the manufacturer, making it extremely difficult to replicate – especially if they have different areas that they switch between throughout the month (position relative to date of manufacture). In industries where counterfeiting is a particular issue, these codes can provide reassurance that the product being distributed to the public is genuine.
We have already seen success with this addition to our range, having supplied several companies with the new technology.
If you are interested in learning more about UV coding or would like a free of change demonstration, please contact us.